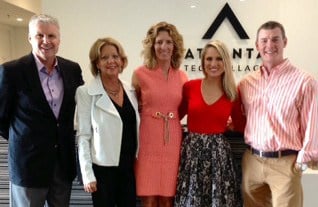 Ask yourself the following:
Feel Like You're Always the Last to Know What Atlanta's CIOs Are Doing About the Cloud?
Haven't Heard the Inside Story on Where Mobility is Going in Atlanta?
Everyone Else Knew About that New Job Opening Three Weeks Before You Did?
You Don't Know Who to Call When You Need an Introduction?
Don't Know What Your Peers are Doing About Big Data?
If you answered "yes" to any of those questions, consider joining ATP. You'll meet professionals from all over just like you who can help you to answer these so you'll always be in the know. Even if you answered "no", you should still consider joining ATP as personal connections can improve sales productivity by more than 240%!
Ways you can get involved
Be in the know and be known by joining up with our ever-growing community of professionals.
There is no better way to begin building your network than by getting involved and volunteering with ATP.
Support our community as well as local organizations and get your brand out there in the process.