2018 ATP Gala Award Nomination
On November 1, 2018, ATP will recognize an extraordinary group of individuals for their innovation, leadership, and industry impact at the 15th Annual Awards Gala.  This year, we will be presenting 6 Awards to outstanding individuals at the VP level and above who have demonstrated the award criteria listed below.
Enterprise Innovation Award Finalists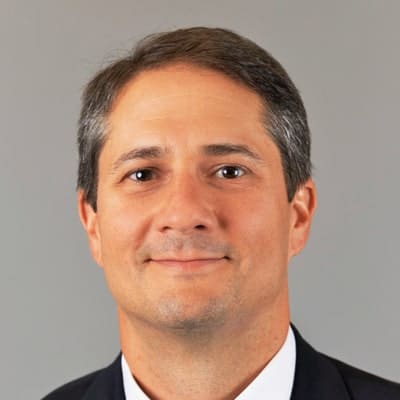 Will Alexander
VP Information Systems, RaceTrac
Will Alexander, Vice President of Information Systems, Procurement, and Energy & Sustainability, joined RaceTrac Petroleum, Inc. in 2004 as a Special Projects Manager. After leading a back office implementation for the stores, he joined the Information Systems department as Director of Retail Systems. During his tenure in the IS department, he has served as Director of Information Technology and Executive Director of IS. He also led the Special Projects department from 2010 through 2014 and the Merchandise Supply Chain department from 2011 to 2017.
Alexander was born in Tennille, Georgia and holds an MBA from Georgia State University and a Bachelor of Science in Mechanical Engineering from the Georgia Institute of Technology. Prior to joining RaceTrac, Alexander worked for Milliken & Company in production management and process improvement in three different production facilities.
Alexander serves on the Executive Advisory Board for Atlanta Technology Professionals (ATP) and is a member of the Georgia CIO Leadership Association. Alexander also supports PowerMyLearning as a board member for the Greater Atlanta Region. He enjoys spending time with his wife and two young daughters and is an avid fan of Georgia Tech's football and basketball teams and the Atlanta Braves.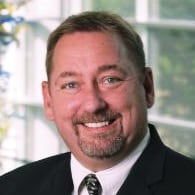 Bill Brown
Technology Leader IoT, Cloud and Connected Products, Rheem Manufacturing
Bill Brown is a proven leader with a storied history of innovation and experience in Software and Product Development. Throughout his career he has filled the roles of developer, architect, development manager and Director. He has consulted and worked for all sizes and types of organizations within the IoT space: from startups to large corporations; and on projects ranging from Industrial IoT , Media IoT, and Consumer IoT. His work in the Consumer IoT space has included wearables (like the AppleWatch), Connected Cars, Smart Homes, etc.
Bill has designed and developed IoT Solutions, OTT (Over The Top) Video Distribution and Management Systems, an IPTV and iTV application, various Ad Management Systems, and most recently WebRTC. One of his most impactful contributions to AT&T was the U-verse Enabled platform: a dynamic API which enables developers to build second screen applications.
Bill's academic accomplishments include a MBA from GA Tech and a BS in Computer Science from SUNY New Paltz. He has been awarded over 27 US Patents, demonstrating his passion for finding unique solutions to simple and complicated problems.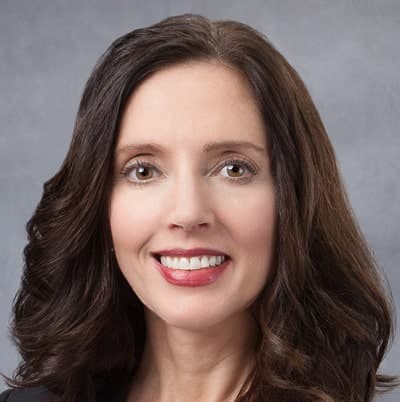 Edwina Payne
SVP and CIO, Avanos Medical
As Senior Vice President and Chief Information Officer, Edwina is responsible for Avanos' global information technology strategy development and delivery, including architecture, applications, data management, technology, telecommunications networks, and day-to-day operational support. She is also leading their Business Transformation program – a global initiative to streamline business processes and implement enabling IT technology.
Prior to accepting this role, Edwina served as Vice President and Chief Information Officer for medical device manufacturer Zimmer Biomet. She led their IT organization's transformation, creating a global organization focused on delivering competitive advantage for the Company.
Edwina has more than 30 years of global IT experience, including directing strategic initiatives and leveraging technology to help organizations become more competitive. She began her corporate career at Kellogg Company, where she held leadership positions in the United States as well as Brazil and Mexico. Following Kellogg, Edwina joined Johnson & Johnson in 1999 in their DePuy orthopaedics medical device unit. She assumed roles of increasing responsibility, eventually serving as vice president and program manager for a global ERP deployment for Johnson & Johnson's medical devices and diagnostics business until joining Zimmer Biomet in 2010.
Edwina earned her bachelor's degree in computer technology from Purdue University, and was named a Distinguished Technology Alumna by the school in 2009. She serves as a member of its Department of Computer Technology's Industrial Advisory board and Purdue Polytechnic's Dean's Council. She also serves on Marian University's Technology Advisory Board and on Tech Alpharetta's Board. She is fluent in Spanish and Portuguese.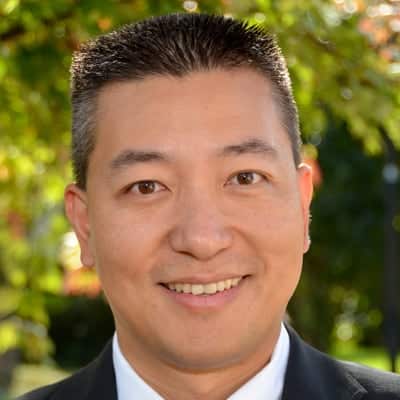 Grant Shih
VP Technology Services, Carter's
Grant Shih is Vice President, Technology Services at Carter's, a leading brand of baby and children's clothing, gifts and related products. He has been at Carter's for 5 years and oversees global Infrastructure, Development, and Support Services within IT. Grant was previously at Accenture where he worked across multiple industries and technologies and was responsible for several operational and delivery entities including the Global Service Oriented Architecture Center of Excellence and Google Enterprise Alliance. He serves as Chair of the National Retail Federation Technology Council. Grant has recently launched and operates the "IT Girls STEM Club" at several Gwinnett County schools where both of his children attend and is President of the Duluth Cluster School Foundation. Grant graduated with a BBA in Marketing from The University of Georgia and is an active member on the UGA Board of Visitors for the College of Education. He has recently joined the Board of PowerMyLearning to continue his passion of enabling technology opportunities for students at all levels of education. Grant enjoys golf, snowboarding, carpentry, and coaching his kids' sports teams.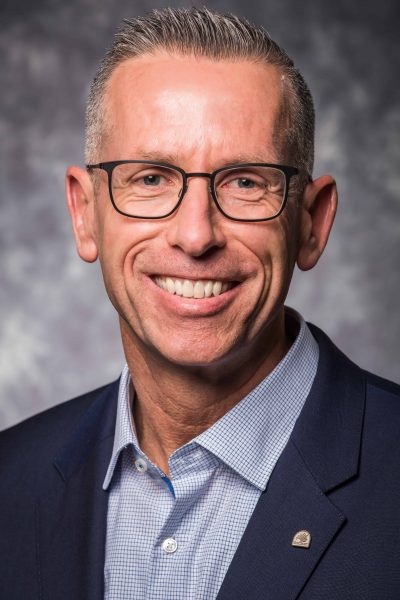 Scott Watkins
SVP CTO Consumer Lending, SunTrust
Scott Watkins is the SVP and CTO of Consumer Lending at SunTrust, where he leads the technology teams responsible for transformation and day-to-day operations of SunTrust's consumer segment. Scott's passion is delivering business value through technology, and he's worked for 20-plus years as a change agent to transform large organizations and deliver exceptional results.
Prior to SunTrust, Scott was Sr. Director of Software Engineering for Capital One Auto Finance where he led a global distributed organization and supported and delivered all IT applications and systems for Capital One Auto's $800MM customer servicing business. Scott began his career as a software developer and consultant in the finance, healthcare, media and entertainment, and transportation verticals where he leveraged agile methodologies to modernize web capabilities and enhance customer experience.
Scott received an MBA from Southern Methodist University and a BSC from the University of Victoria. He lives in Decatur with his wife and two kids and volunteers with Girls Inc.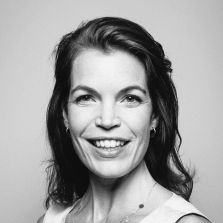 Allie Kelly
Executive Director, The Ray
A Georgia native, Allie Kelly earned a B.A. degree in political science from the University of Georgia. She has worked in public policy for over 15 years, first as a lobbyist for UPS in Washington, D.C., then returning to Atlanta and founding Georgia Watch in 2002, which is the state's only consumer watchdog organization. In 2009, she left Georgia Watch to join former Lt. Gov. Pierre Howard at the Georgia Conservancy as its senior vice president.
Working with the Ray C. Anderson Foundation, in 2015 Allie helped found and now directs an affiliated foundation called The Ray, which is the world's first regenerative highway project. The Ray is a global proving ground for the evolving ideas and technologies that will shape the transportation infrastructure of the future, paving the way to zero-impact roadways for all. Visit TheRay.org to join the movement.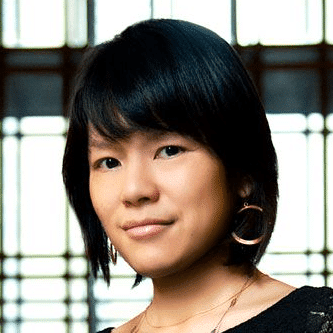 Deborah Lam
Managing Director, Smart Cities, Georgia Tech
Debra Lam is the Managing Director of Smart Cities and Inclusive innovation for Georgia Tech, a newly created role to drive smart cities and urban innovation work across the university and beyond.
Prior to this, she served as Pittsburgh's first ever Chief of Innovation & Performance and was a member of the Mayor's executive cabinet. Debra led a team of 70 plus strong in the intersection of sustainability, technology, and performance improvement. She led the City's developments in innovation, open data, and resilience; successfully creating and executing the City's first comprehensive plan on inclusive innovation.
Prior to joining the City of Pittsburgh, Debra advised cities, corporates, and other entities on strategic development, urban policy, sustainability, climate change and low carbon issues for Arup. Debra has also supervised sustainable development projects in China and the US; managed socially-responsible investments, and worked for the US national and local governments.
Debra has over a decade of international experience in governance, sustainable and strategic development, policy analysis, and project management. Debra has spoken and published a number of articles and book chapters on city development, climate change, and sustainable development policy. She also has developed a network of global external partners to capitalize on the opportunities, resources, and research in the field.
Debra has lived and worked in London; Hong Kong; Beijing; Shanghai; Taipei; Washington, DC; NY; Pittsburgh; Louisville; and the Bay Area. She is a graduate of Georgetown University and University of California, Berkeley.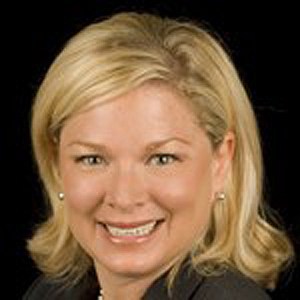 Marci McCarthy
CEO and President of T.E.N. / CEO and Chairman of ISE® Talent
Marci McCarthy is currently the CEO and President of T.E.N., an information security executive networking and relationship-marketing firm. She is also the CEO and Chairman of ISE® Talent boutique executive recruitment and talent management firm that is dedicated solely to Information Security Executives® and professionals. McCarthy has more than 20 years of business management and entrepreneurial experience, including founding T.E.N.'s flagship program, the Information Security Executive® of the Year (ISE®) Program Series, which is lauded by the IT industry as the premier recognition and networking program for security professionals in the U.S. and Canada.
McCarthy was selected as one of the TiE Top Entrepreneurs for 2015. The recognition honors top metro Atlanta-area entrepreneurs who have a proven track record for success in management and building companies that show growth, profitability, and sustainability. She also has received a congressional citation from Rep. Henry C. "Hank" Johnson, Jr. (D-Ga.) in the 4th Congressional District of Georgia for her overall work in fostering greater professionalism in the IT security industry and enhancing the efforts of the private and public sectors to protect cyberspace.
In 2016, McCarthy was welcomed to the Atlanta Girls' School Board of Trustees to contribute her extensive knowledge and experience in cultivating young girls' minds and futures.In 2017, she was named the Inaugural Advisory Board Chair for the National Technology Security Coalition (NTSC). McCarthy is a member of the advisory board for the International Consortium of Minority Cybersecurity Professionals (ICMCP); serves on the Board of Directors for TechBridge, a nonprofit group that drives community impact by bringing affordable technology & business expertise to other nonprofits; and is a Council Member on the Fulton County Chairman's Council on Cyber Integrity.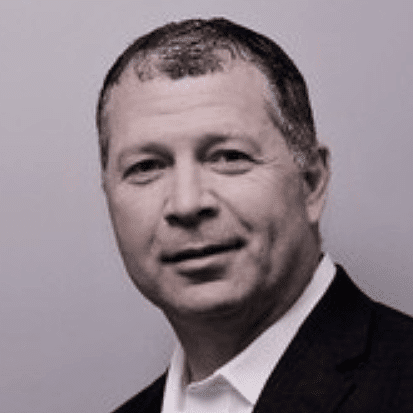 Chuck Ruggiero
President, OPS = Optomi + Provalus
My career has earned me a reputation for value creation. My track record includes four (4) different firms with massive exponential growth (one of which went public); as well as stable beginnings in senior positions in blue chip firms. I focus on delivering sustainable top and bottom-line results; while concentrating on core financials.
A global, transformational leader with a track record of growing market share organically and acquisitively. Strong P&L leader across finance, operations and sales/marketing, creating a world class culture enthusiastically aligned to realize the Vision and Mission of the company. Effect change delivering measurable, sustainable top and bottom line results.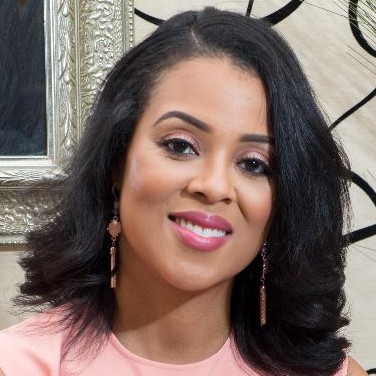 Theia Smith
Founding Executive Director, City of Atlanta's Entrepreneurship Initiative
As the founding Executive Director of the City of Atlanta's Women's Entrepreneurship Initiative (WEI), Theia champions for equal access to economic self-sufficiency for women and girls, particularly those whose talent is often overlooked and under sourced. Theia leads the only city-endowed initiative of its kind in the nation and was appointed to her position to conceptualize, design and execute a rigorous solution to equalizing opportunities for women business owners in Atlanta. Within the first six months of Theia's leadership, WEI's cumulative effect included attracting resource support from Goldman Sachs' 10K Small Business initiative, equity involvement from Atlanta-based Access to Capital for Entrepreneurs, technology sponsorship from Microsoft and the convening of an advisory board comprised of some of the nation's leading business influencers, including Carol Tome', CFO of The Home Depot, as the board's chairperson. Theia oversees the totality of services WEI offers including its incubator competition – a community-wide campaign to provide job-creating, early stage women entrepreneurs with designated office space in a technologically-advanced incubator, to invigorate them with the resources, mentorship and collaborative workspace critical to growing their businesses, at no cost to them. With a professional portfolio spanning senior-level diversity and inclusion efforts in the Fortune 50 landscape, Theia rallies support from the public, private and education communities, to amplify WEI's key objective of intersecting untapped opportunities in innovation and entrepreneurship with emerging women start-up founders in Atlanta and beyond.
Under Theia's leadership, WEI has received recognition in several national and international reports from research-leading institutes on entrepreneurship and economic inclusion, including The Center for an Urban Future, Progress Cities, the Ewing Marion Kauffman Foundation and the Clinton Global Initiative. With an interest in international impact opportunities for women and girls via entrepreneurial education, Theia serves as the chairperson of the Empower54 Advisory Board – a global non-profit organization dedicated to providing critical humanitarian assistance to internally displaced women and girls in African refugee camps. She is also the chairperson of the Pivot Foundation – a philanthropic board to assist underemployed women of color with developing the skills and mentorship critical to gaining access to job skills and entrepreneurship.
Theia is a member of the 2018 class of Leadership Atlanta. Her media recognition includes being named one of Atlanta's 2018 '40 Under 40' by The Atlanta Business Chronicle, one of Inc. Magazine's '17 inspiring Women to Watch in 2017', featured as a "2017 Superwoman" by Atlanta Tribune Magazine and one of '13 Successful Spelman Alumnae to Watch' by Walker's Legacy. She is the recipient of the League of Black Women's 2018 'Black Rose' award, for championing for black women's empowerment and economic prosperity. Theia received the 2017 'Supporter of the Year' award by the Atlanta Women's Chamber of Commerce and the 2016 Diversity Leadership Award by the Atlanta Chapter of the National Women in Transportation Committee, the 2016 Investing in Impact Award from the Center for Civic Innovation and was a 2016 nominee for the Leadership Character Award for the Robert K. Greenleaf Center for Servant Leadership.
Theia also serves on the executive committee of the Women in Construction Engineering and Related Services, as well as on the leadership committee of Startup Runway, a funding initiative for the top 10% of high performing minority and women led startups in the Southeast. Her board appointments also include the Grady Health Foundation Ambassador Force and Access to Capital for Entrepreneurs' Women Investing in Successful Entrepreneurship (WISE).
Theia is certified in business incubation management by the International Business Innovation Association (InBIA) – the world's leading organization advancing business incubation and entrepreneurship. She is an alumna of Spelman College, with a Bachelor of Arts degree in English.
Stewart Weaver
CIO/CTO, Georgia Department of Public Health
Stewart C. Weaver is the Chief Information Officer/ Chief Technology Officer (CIO/CTO) for Georgia Department of Public Health. Stewart provides the Department of Public Health State government-wide vision and strategic leadership in pursuing world class excellence in digital integration, information management and technology, and cyber security. Mr. Weaver came to State government after more than 20 years in the private sector. Prior to becoming DPH's CTO, he served as Strategy Consultant leading enterprise infrastructure initiatives and Data Center migrations for companies in the financial industry. Prior to consulting, he worked in various leadership positions for InterContinental Hotels Group (IHG), Emory HealthCare and AT&T Communications.
Mr. Weaver earned his Bachelor of Science Computer Information Systems degree from DeVry University in Atlanta and later earned his Executive MBA degree from Georgia State University.
Leadership Award Finalists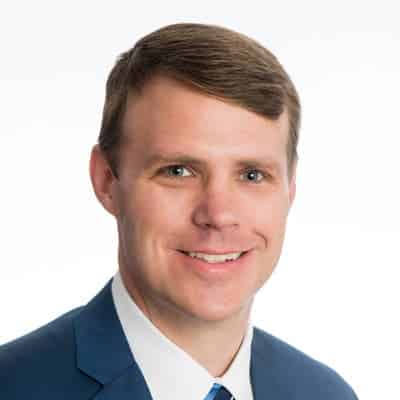 Jonathan Cox
VP and CIO at Treadmaxx
Jonathan Cox is the VP and Chief Information Officer at Treadmaxx Tire Distributors where he leads all IT activities for the wholesale operations. He joined Treadmaxx, then Kauffman Tire, 6 years ago and has been the CIO for the last 3 years.
Jonathan has worked on many large, business impacting projects and doesn't mind getting down in the weeds when needed. His passion is taking complex problems and breaking them down to consumable chucks in order to find tech or non-tech solutions.
Prior to Treadmaxx, he worked at KPMG for 5 years where he gained great insight into different industries. This insight provided a base for how he leads and manages today.
Jonathan is very active in the IT community and enjoys mentoring the next generation of leaders.
Jonathan is a husband, dad, army veteran, and Georgia Bulldog who resides in Atlanta, GA.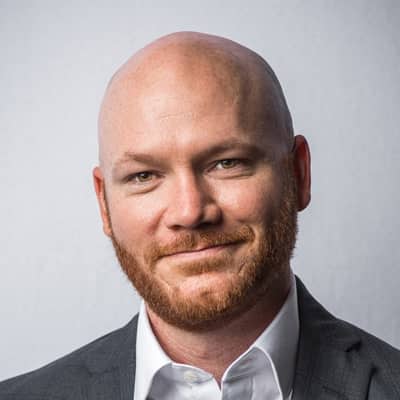 Ryan Esparza
CIO, Jackson Healthcare
Ryan Esparza is CIO for Jackson Healthcare headquartered in Alpharetta, GA. As head of the technology group, Esparza is tasked with leading a shared services team that supports 17 companies in the Jackson Healthcare portfolio. He oversees the strategic vision, direction, and delivery of technology initiatives.
Prior to his leadership role with Jackson Healthcare, Esparza worked with some of the leading brands in Atlanta including The Weather Channel, Intercontinental Hotels Group, Cox and The Home Depot. Most recently he was a Vice President of Software Engineering at The Weather Company, an IBM Business, where he managed engineering teams in Atlanta and Israel to build the company's advertising, video, and content delivery platforms servicing web, mobile, and all digital platforms. As a Global Innovation Manager at IHG, Ryan launched the world's first mobile key platform.
Ryan holds a bachelor's degree from the University of Texas at Austin and studied at Tecnológico de Monterrery. He stays involved with a number of technology organizations in the Atlanta area and sits on the boards of The Brittany Club, a local non-profit, and the Alpharetta Technology Commission. Ryan is a licensed pilot, scuba diver, avid traveler and resides with his wife, Brittany, and 2 kids in Brookhaven, GA.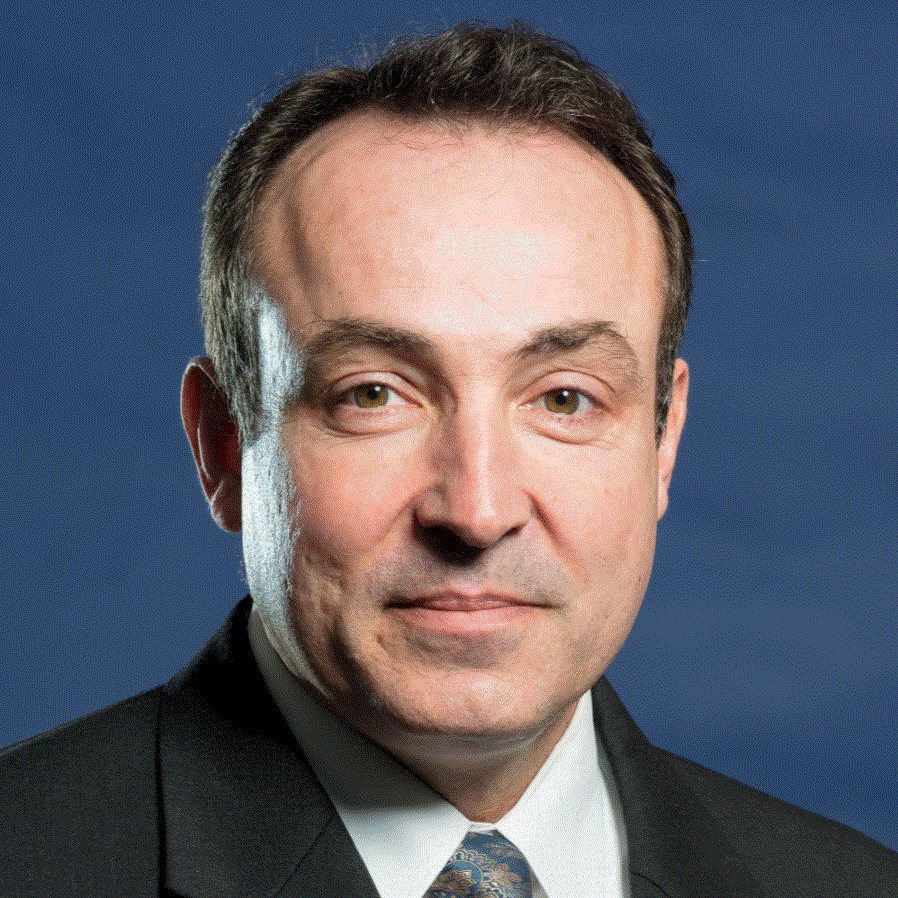 Greg Gatti
VP Information Technology, Atlanta Braves
Greg is responsible for all aspects of the Braves technology strategies and operations. He manages the existing Braves Information Technology department and works with all Braves business and baseball operations departments to best utilize technology to improve all aspects of the Braves organization.
With over 20 years as an IT professional, Gatti was most recently the Chief Technology Officer for Synovus Financial Incorporated in Columbus, Georgia and before that was with Aflac as their 2nd Vice President, IT Infrastructure Services.
Gatti is a graduate of the United States Military Academy with a B.S. in General Engineering with a concentration in HPA Economics. He received his Master's Degree in International Relations from Troy State University.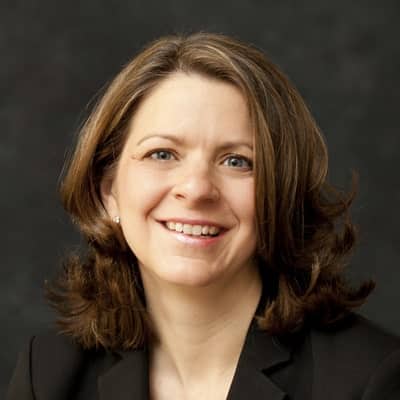 Sallie Graves
EVP and CIO, MagMutual Insurance Company
With over 20 years of technology experience, Sallie Graves is currently an Executive Vice President and the Chief Information Officer at MagMutual Insurance Company. She accepted this role in October, 2014. Mrs. Graves develops and manages the company's technology strategy and operations.
She serves the PolicyOwners by developing and implementing innovative technology solutions throughout MagMutual that enable the PolicyOwners to better connect with the company. These solutions also lead to better outcomes in the practice, business, and regulation of medicine for the PolicyOwners. Throughout her career she has worked in a range of industries including insurance and consumer products. Prior to joining MagMutual, Sallie was a Senior Global IT Director for The Coca-Cola Company. In this role, she was responsible for the Global IT project management office and processes for solution delivery to enable sustainable growth for The Coca-Cola System. She was also responsible for Enterprise Solutions and Regional development teams.
Subsequently, Sallie was the divisional CIO at ING for US Insurance, including Retail Life and Employee Benefits business lines. In this role, she was responsible for designing, planning and building technology innovations that enabled ING to deliver new products and reach new markets in the life and employee benefits insurance segments.
She holds a BBA in Management Information Systems from the University of Georgia.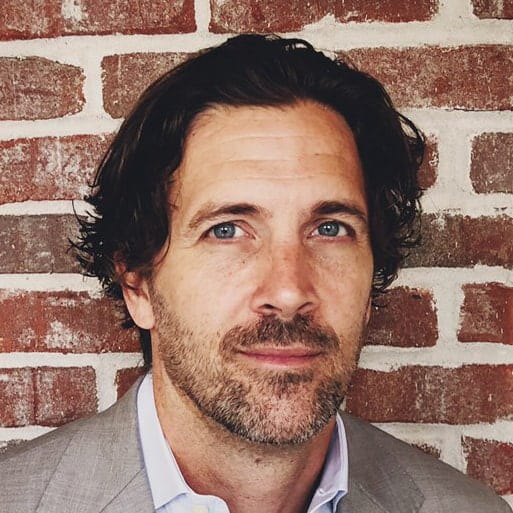 Brian Patterson
VP of IT PMO and Infrastructure Services, Inspire Brands
Brian Patterson serves as Vice President of IT PMO and Infrastructure Services for Inspire Brands, a multi-brand restaurant company whose portfolio includes more than 4,600 Arby's, Buffalo Wild Wings, and Rusty Taco locations worldwide.
Brian leads multiple teams who have management over Inspire's corporate IT operations, restaurant networks and technology projects with budgets in excess of $60M. Brian also leads IT PMO efforts to integrate multiple brands under the Inspire portfolio, including oversight of Inspire's Infrastructure rationalization as well as data center and cloud strategies.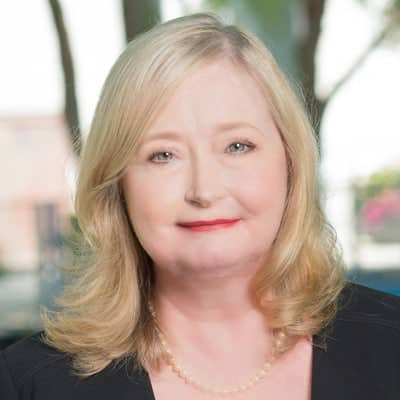 Sallie Wright
Immediate Past CIO, Fulton County
Sallie Wright brings over 30 years of experience in information technology leadership. Her most recent position was CIO for Fulton County Government where she oversaw the IT Department of Georgia's largest county and provided guidance for technology decisions. She previously served as Deputy Chief Information Officer for Georgia State University and held executive roles at the University of Alabama at Birmingham, the University of North Carolina and within the private sector. Her specialty areas include IT strategic planning, enterprise infrastructure, and information technology security and privacy.
Sallie Wright is an active member of the technology community within the Atlanta region. She serves on multiple well respected boards and committees notably, Kettering Executive Women Board of Directors, Atlanta Technology Professionals Executive Advisory Board, Technology Association of Georgia Public Sector Board, Technology Association of Georgia HR & Diversity Board, Governors Computer Information Systems Technology Advisory Committee, Governors IT Task Force, Georgia Piedmont Technical College Computer Information Systems Advisory Committee, Power My Learning Greater Atlanta Region Board and CISO Executive Council. Ms. Wright is also a member of the Georgia CIO Leadership Association (GCLA) and a mentor for students of the Georgia State University Robinson School of Business since 2013. Following her induction to the Pink Tech Hall of Fame in 2015, she was nominated CIO of the Year in 2016 and 2017.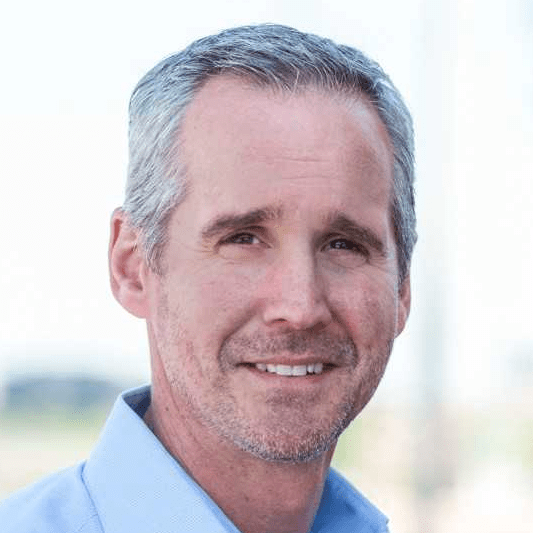 Jon Ziglar
CEO, ParkMobile
Jon Ziglar is CEO of ParkMobile, the leading smart mobility company in North America. The ParkMobile platform powers a complete range of mobility solutions including on-street parking, off-street garage, airport and event parking reservations, municipal parking permit solutions, fleet solutions, transit ticketing and EV charging payments. ParkMobile's services have been adopted by over 10 million consumers and are available in over 350 cities, 120 universities, 150 event and sports venues and 20 airports across the US and Canada.
Jon brings a 20-year track record of driving and scaling consumer and business technology companies across multiple industries. Prior to ParkMobile, Jon served as Managing Director, International, for Ceridian HCM, a leading provider of global human capital management software and services, overseeing a business which operated in over 50 countries, managing teams on 3 continents. While at Ceridian, Jon also served as Chief Strategy Officer and Chief Corporate Development and Product Innovation Officer where he oversaw Ceridian's US product portfolio as well as global mergers and acquisitions.
Prior to Ceridian, Jon served as Sr. Vice President, Strategic Planning and Enterprise Development at Elavon, a leading global payments technology company. Early in his career, he worked in a number of enterprise and consumer-based software companies. Jon started his career in investment banking in New York and San Francisco.
Mr. Ziglar is a graduate of Princeton University and holds a J.D. from the Emory School of Law, with a certificate in Technology Commercialization. He serves on the Board of Advisors of Roadie Inc. and Payscape, Inc. He is a recipient of the 2018 EY Entrepreneur of the Year award in the Southeast, 2018 American Business Association Executive of the Year award and is a member of the Atlanta CEO Council and the Young President's Organization (YPO). He lives in Atlanta, GA with his wife and five children.
Startup Disruptor Award Finalists
George Azih
Founder and CEO, LeaseQuery
A financial authority specializing in technical accounting and accounting research, George has served as an auditor for banks, insurance companies, and brokerage firms. Prior to LeaseQuery, he performed Accounting Research and Technical Accounting for a Fortune 500 company, where he specialized in lease accounting, sale-leaseback transactions, build-to-suit arrangements, debt restructurings (modifications and extinguishments), asset retirement obligations and purchase accounting. His previous experience also includes working as a Senior Auditor at a CPA firm, where he specialized in audits for financial institutions. George is a leading expert on lease accounting. He has been quoted in Bloomberg multiple times and has spoken about lease accounting for numerous groups, including Georgia Society of CPAs, Institute of Managerial Accountants (IMA), Financial Executives International (FEI), Technology Association of Georgia (TAG), Corenet Global Summit, and the National Conference for the Accounting and Finance Women's Association (AFWA). A member of the American Institute of CPAs and Georgia Society of CPAs, George graduated from the Terry College of Business at the University of Georgia with a BS in Accounting.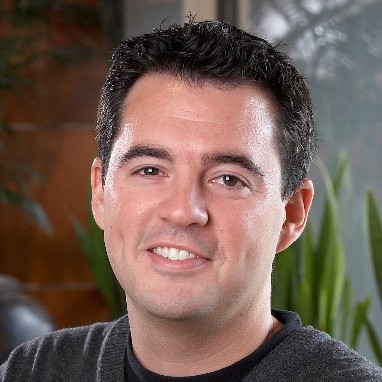 Jesse Kallman
President, Airbus Aerial
Industry expert with over 13 years of experience in the Unmanned Aircraft Systems (UAS) space. Jesse has served as a trusted adviser to executives at Fortune 500 companies, Members of Congress, senior officials at the FAA and White House, leading Silicon Valley Venture Capital groups, among others. Jesse has been featured in a variety of print and broadcast media outlets such as CNN, New York Times, Wall Street Journal, Fortune, Washington Post, Bloomberg, and has spoken at a large number of trade shows and events as an expert in both the regulatory and commercial aspects of the industry.
Jesse has spent his career in various parts of the industry and is now focused on leading an innovative business within Airbus, called Airbus Aerial. He is leading Airbus Aerial to bring a new services capability to the United States and around the world, focused on delivering actionable data to commercial customers via satellites, drones, high altitude aircraft and other means.
Jesse joins Airbus from Airware where he led work with global drone manufacturers, service providers and major corporations looking to use UAS technology. He also led the companies work with the FAA and other regulatory agencies domestically and abroad to advance commercial drone regulations around the world.
Jesse is a member of RTCA Special Committee (SC) 228, ASTM F38, and other drone standards groups. He was also the President of the Silicon Valley Chapter of the Association for Unmanned Vehicle Systems International (AUVSI), the leading trade organization for unmanned systems, and was also the CEO of the Small UAV Coalition.
Jesse received his bachelor's and master's degrees in Aerospace Engineering from the Georgia Institute of Technology where his research focused on aerodynamic design of drones along with air traffic management and optimization. After his graduate work, he spent many years working at the FAA and other federal agencies helping to develop the framework for integrating drones into the U.S. National Airspace System. His work focused evaluating the wide range of NextGen systems and how drones could potentially tie in, as well as looking at what technologies would be required for safe and efficient integration.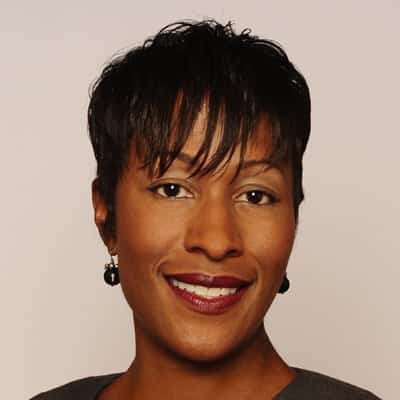 Valarie Mackey
CEO, WrightNow Solutions
Valarie Mackey is the Chief Executive Offer of WrightNow Solutions. She is a Global Leader in the Innovation, Information Technology, Workforce Development and Social Responsibility areas with more than 15 years of experience. She founded WrightNow Solutions based on her experiences from her career in consulting with Ernst & Young and industry with The Coca-Cola Company where she had overarching accountability for technology solutions to enable business success and leading global cross functional transformational initiatives. She built her career in a variety of roles including strategic planning and execution, program management and delivery, business development, customer service and retention, vendor and supplier management, employee development and engagement, organization optimization, and community outreach.
After having a heavy focus orchestrating the delivery of customer-centric technology solutions, she shifted her attention to focus specifically on the people that deliver the technology solutions. With WrightNow Solutions, Valarie advises organizations and partners with them to enhance organizational capabilities through inventive ways of accessing, equipping and motivating digital talent. WrightNow Solutions works with both Non-Profit and For Profit organizations to provide training and resources needed to achieve next level success while having a positive impact in the communities in which they serve and operate. By providing strategic guidance on training needs in business acumen, financial literacy, digital, and technical skills, Valarie helps companies by leveraging this in the talent planning and job sustainability for entry-level talent, upskilling current employees, and equipping committed entrepreneurs to succeed. While collaborating with the Leadership level of large organizations to optimize how their organizations function, she relies on leveraging diversity in thought and non-traditional avenues of developing elite leaders.
Valarie holds a Bachelor of Science in Industrial Engineering from North Carolina A&T State University. She is active in civic organizations including serving as Vice Chair of the Technology Association of Georgia Education Collaborative (TAG-Ed) Board of Directors, CHRIS 180 Board of Directors Member and Chair of the Technology Task Force, Atlanta TechHire Advisory Board, among others. Her recent recognitions include 2016 National Woman of Color STEM Conference Special Recognition Award, 2018 Information Technology Senior Management Forum (ITSMF) Pathfinder Entrepreneurship Award, Currently in award cycle for 2018 Technology Association of Georgia (TAG) Diversity Leadership Award, 2018 Atlanta Technology Professionals (ATP) Startup Disruptor Award, and 2018 Women in Technology Woman of the Year.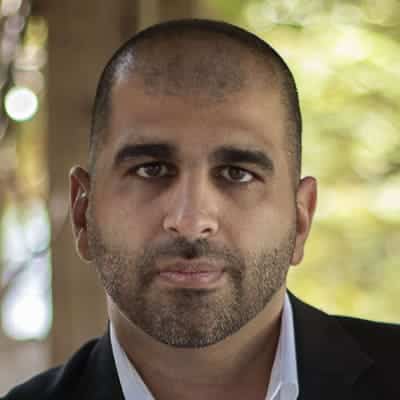 Hesom Parhizkar
CTO, Wela
Hesom Parhizkar is a well-versed senior level technology executive who serves various institutions and companies as an advisor, adjunct professor and C-suite leadership professional, based on his education, background and wealth of experience in Information Technology. His expertise in strategy, design and development for more than 19 years, combined with executive leadership in the fintech, engineering, media, and consulting sectors allow him to navigate the various avenues of technology with expert precision and keen oversight.
Currently, Hesom serves as Chief Technology Officer at Wela, a SaaS technology company building intelligent solutions for financial services companies allowing them to enhance internal communication and efficiencies, while extending the client experience beyond client portals. As CTO, Hesom oversees development of the company's long-term vision specifically with regard to strategy and the overall standard for the architecture of the technology.
Additionally, as Director of Information Technology with Capital Investment Advisors, he provides leadership regarding operations with an aim towards increasing competitive advantages of the company's offerings via efficiency, digital strategy and business development.
An Executive Advisor for Prima Edge, he assists the management of an international software company specializing in business office applications. Hesom is part of a leadership team that is working to help expand the U.S. market, specifically strategizing with sales and marketing to focus on growth.
In his role as an adjunct professor, Hesom serves on the Advisory Board for the Information Technology Department of Kennesaw State University while teaching a few graduate and undergraduate classes.
Prior to joining Wela, Hesom most recently served as the Senior Vice President of Technology at eVestment in which he helped led the overall technology strategy, architecture, and goals for their global SaaS product offerings. Prior to that, he served as Software Development Manager as well as Scrum Master at eVestment in which he led the deployment of their products with his expertise in agile development methodologies.
Hesom holds a Bachelor of Science degree in Electrical Engineering from Georgia Institute of Technology and a Master of Science degree in Information Technology from Southern Polytechnic State University. When he is not working, Hesom enjoys spending time with his family and is an avid NBA fan.
Adam Roseman
Co-Founder and CEO, Steady
After growing up with a single mother who worked nonstop to make ends meet and seeing the massive/growing income challenges in the U.S., Adam is happy to be working with a passionate team on building Steady, launched in 2018, which aims to help millions of Americans realize their income potential in a rapidly changing work environment.
Adam is passionate about facilitating income enhancement, and spent 9 adventurous years focused on economic development in developing markets, including co-founding and exiting a cross-border content & analytics business and co-founding an advisory business, which included the management of small funds focused on supporting entrepreneurs and job growth in under-developed regions of the world with a focus on emerging Asia.
Adam started his career with a decade in investment banking, working in M&A and corporate finance transactions, primarily at Lehman Brothers and Barrington Associates.
Technology Service Provider Award Finalists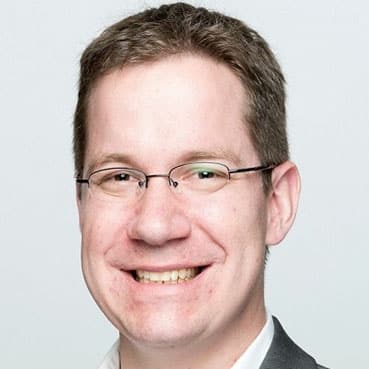 Paul Falor
CIO and Head of Strategic Alliances, North Highland
As North Highland's Chief Information Officer and head of technology strategic alliances, Paul Falor is driven by a passion to enable efficiency and innovation through technology. Paul has spent more than two decades leading information technology and information security initiatives for companies in the financial services and consulting industries. With deep experience in IT strategy and governance, security strategy, incident response, and breach containment, he is an expert at translating technology risk into business terms at all levels across an organization.
In addition to leading all aspects of North Highland's technology environment, Paul identifies and deploys the latest in transformative technology to enable the success of North Highland consultants and clients. He holds a bachelor's degree in finance and a master's degree in decision and information systems from the University of Florida.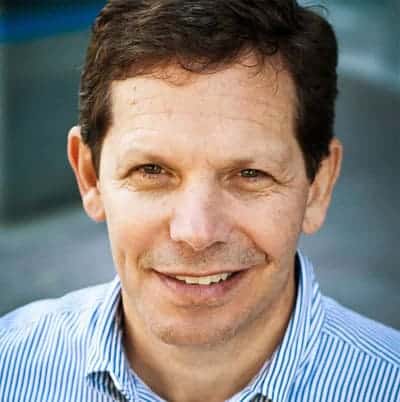 Dave Keil
CEO, QASymphony
Software veteran Dave Keil brings a growth-oriented leadership approach to his job as CEO of QASymphony. For more than 25 years Dave has built a strong track record of business success.
Prior to QASymphony, Dave was CEO of Digistrive, a provider of e-commerce solutions to large membership-based organizations. He grew and eventually sold that business to a large private company. Before joining Digistrive, Dave was CEO of Integrated Broadband Services (IBBS), a software and services company. During his tenure, the company doubled in size, completed two strategic acquisitions and established a market leadership position in the "Tier Two" broadband space. Earlier in his career, Dave served as Chief Strategy Officer and later as Senior President and General Manager at ChoicePoint, a NYSE listed global information services provider (acquired by Lexis Nexis in 2008). Dave has also held senior executive roles at Novient, and Robinson Humphrey (now part of SunTrust).
He received a MBA from The Wharton School and a BS in Applied Mathematics and Economics from Brown University. He lives in Atlanta with his wife and two kids.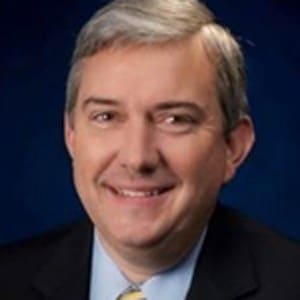 Marty Smith
CIO, GreenSky
Mr. Smith is a seasoned IT executive who brings more than 25 years of experience to his role at GreenSky where he is responsible for the development and support of enterprise architecture, business systems and technology infrastructure.
Over his career, Mr. Smith has created technology strategies for multiple high-growth ventures including IPG, ChoicePoint, and The Home Depot. As CIO of IPG, Mr. Smith provided the technology leadership to develop the infrastructure, products and data analytics to secure IPG's leadership role as the Medical Device Implant Management solution for healthcare. At ChoicePoint, Mr. Smith presided over a technology strategy that supported millions of insurance, public record, background and drug-screening inquiries per day. Mr. Smith was also part of the leadership team in the technology department at The Home Depot during their highest growth years. He helped create the infrastructure that supported the company during a time when it opened a new store every 23 hours, hired 400 people per day and handled over 1,000 register transactions per second.
Mr. Smith has been recognized for his technology leadership by CIO.COM (CIO 100) and GCLA (CIO of the year).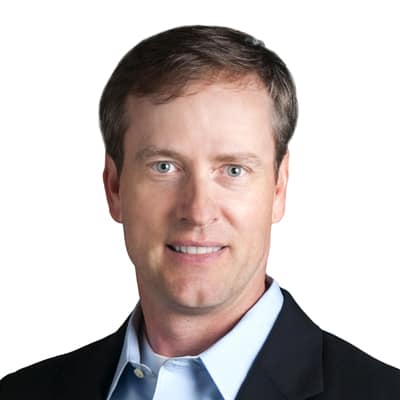 Armistead Whitney
Founder and CEO, Apptega
Armistead Whitney is the Founder and CEO of Apptega, a SaaS platform helping businesses build, manage and report their cybersecurity programs. He has over 25 years of experience in creating and leading enterprises in the security, software and Internet industries including raising over $50 million in venture capital and participating in a successful IPO.
Armistead's passion is developing creative go-to-market business strategies, launching new products, implementing predictable metrics-driven sales models, and fostering team culture in industries ripe for change.
He holds a B.A. from the University of Georgia and has been featured on CNN, FOX News, ABC News, and in The Wall Street Journal for his insights on how technology is solving complex global security problems.
Wendy Wise
Software Engineering Director, Honeywell
Wendy Wise is the Director of Software Engineering for Honeywell. Based in Atlanta, she provides thought leadership and technical direction to an innovative team of builders and makers. She is currently helping establish and deliver on several multi-year product roadmaps in the Building Technology space. She has led the technical efforts in publishing to voice platforms like Amazon, Google, and Apple, assistant platforms like Bixby and Google Assistant, web and mobile apps, and virtual and augmented reality apps. She is a tech geek and early adopter and is thrilled that her role at Honeywell allows her to flourish in both areas.
She attended the University of Georgia (Go Dawgs) for her undergraduate degree and the Georgia Institute of Technology for her Master's in Business Administration. There is one day per year that she wins no matter the outcome of the football game. Wendy has written articles, published podcasts and videos on Augmented and Virtual Realities for O'Reilly Media and her book on beginning Swift programming, Anyone Can Create an App, was published in 2017 by Manning Publications, and was recently translated to Chinese for sale in China. She is currently writing a new course on Augmented Reality in XCode and Unity for O'Reilly which should be launched in mid-2019. She volunteers by teaching introductory Swift classes, conducts mock interviews for college students, mentors girls in STEM, and judges hackathons and STEM competitions. She also speaks at several conferences each year and has keynoted and moderated panels. She believes that her role at this point in her career is to help the next generation of women and under-represented peoples to flourish in the technology world.
She is always learning and challenging herself, especially in trying to balance her love of triathlons with her love of good bourbon and craft beer. She has been married for 19 years and has one adorable dog.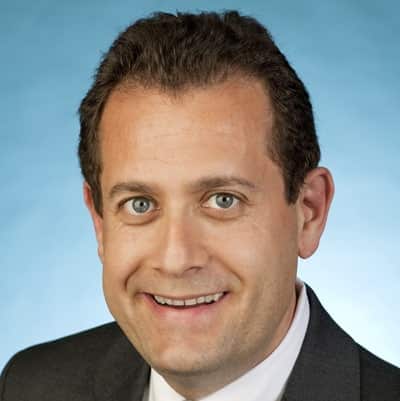 Nigel Zelcer
Co-Founder & Managing Partner, Jabian
Nigel is recognized for his passion in supporting organizations through their journey of large-scale transformation. His complex planning and delivery experiences enable both Business and IT organizations to successfully transform. In 2006, he left his position at a Big 4 Consulting Firm to start Jabian with his partners. Since then, he has overseen Jabian's growth, client relationships, and employee growth and development. The passion for his community
Nigel has held numerous leadership positions within the Atlanta community including sitting on the Board of Directors for the Technology Association of Georgia (TAG). He is also an active participant with Susan G. Komen, Golfers Against Cancer, and the Winship Cancer Institute.
He earned a Bachelor of Science in Information and Decision Systems and a Bachelor of Science in Industrial Management from Carnegie Mellon University. His educational degrees were the result of his passion of cognitive psychology and the interactions of human and technology.
ATP of the Year Award
The ATP of the Year award is given by the award committee to one recipient from the nomination pool.  The award will be granted to a technology company C-Level Executive who demonstrates exceptional characteristics in five categories: growth, leadership, innovation, collaboration, and community involvement.  They should represent a growing company that delivers value through sound business practices and innovative technology utilization to collaborate with their customers and vendors.  They should demonstrate a commitment to the communities they serve.  In the last year, they will have made a significant impact on the IT industry.