Gain Industry Insight
Stay on top of industry news by seeing what your network is up to at a glance.
Get Your Brand Out There
Create a unique experience that will start at the event and live beyond it.
Support Local Organizations
Help preserve one-of-a-kind businesses with distinctive character.
Face Time With Prospects & Peers
In-person visits open doors for selling opportunities that emails miss out on.
Build Your Network
Build strong networks by linking your neighbors in a web of economic and social relationships.
Swap Ideas Not Just Cards
A good idea discussion makes you so much more memorable than just a card.
Hear Patrick Hiller's Story
"It's organizations like ATP that could be the difference maker in expanding our presence in the Atlanta market."

Patrick Hiller
CEO, Cumberland Group
Spend thresholds from our Signature and Monthly Events
Become a Platinum, Gold, or Silver Sponsor with additional benefits by meeting the below spend thresholds from our Signature and Monthly Events.
We believe in long-term relationships with our partners. Our packages are designed to provide value to both sponsors and members of the ATP community consistently, over time.
A brief description of Annual Sponsorship packages:
Discounted $15 Monthly Event member rate for all employees
E-mail promotions to 3,000+ Members
Expand your network and make connections that can lead to new business opportunities
Align your company message with relevant, quality content delivered through first-class events
Gain exposure to ideas and best practices that you can apply to your own business
Stand apart from your competition and position your company as local industry leader
Create goodwill by supporting the local community and its economic development via ATP Cares
Company logo and link on website
Additionally, the Corporate Partner package includes:
Recognized as ATP Corporate Partner at all Monthly Events
Co-presenter privileges
Special events, exclusivity and more…
ATP annual sponsorship recognition is based on a twelve-month rolling purchase total. 
A company will be recognized as an annual sponsor until the first of the month following the original purchase date that allowed you to reach an annual sponsorship threshold.
Additional purchases within a rolling twelve-month period may allow you to maintain or increase your annual sponsorship status and extend the expiration date.
"Pound for pound, the best networking you can get in the southeast."
Executive Advisory Board Member
"The best place to build stronger connections in the connections industry."
ATP Sponsor
"I came for the sales, but stayed for the friends."
ATP Sponsor
Our Corporate Sponsors
Our Platinum Sponsors
Our Gold Sponsors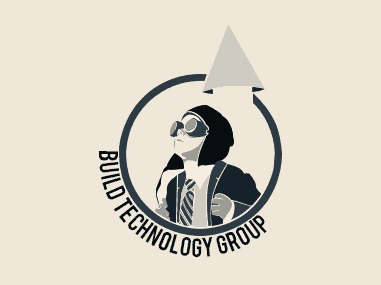 Our Silver Sponsors