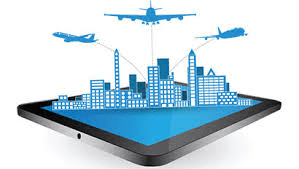 Date/Time
Date(s) - August 11, 2015
5:00 pm - 8:00 pm
Location
Fira Gran Via
Atlanta is home to several travel and hospitality icons, as well as numerous technology upstarts looking to make an industry splash. Come hear leaders from these companies, big and small, as they predict the major technology advancements that will transform your travel experience, likely sooner than you think. Questions to be addressed by our all-star panel include:
How will technology help address guest needs that have gone unresolved for years?
What changes in consumer behavior and expectations will be enabled or driven by technology?
What future applications will transform how we search, book, travel, stay and return?
What technology is needed to help acquire, retain and make guests loyal to your brand?
What key technologies will drive reinvention of the travel and hospitality industries?
You don't want to miss it!
Moderator:

Yutta Shelton, Managing Director
Accenture
Yutta Shelton is a Managing Director with Accenture and currently serves as the Global Client Account Lead for Marriott International. Yutta has spent most of her career at Accenture focused in the Travel and Transportation Industry Finance and IT Transformations and has focused exclusively on lodging for the last 12 years.
Yutta joined Accenture (Anderson Consulting at the time) in February, 1993 in the Atlanta office. She attended the University of Alabama where she obtained a BS and an MS in Industrial Engineering. Yutta was a three time NCAA All American as a member of the Alabama Track and Field team. She was a member of several US Track and Field teams as well.
Yutta is married and lives in Atlanta with her husband Thomas and 11 year old son, Jordan. To unwind, Yutta loves playing golf, tennis, skiing and watching football, especially when her son is playing.
Panelists:

Kirk Thornburg, Vice President – Corporate Compliance and Quality
Delta Air Lines
Throughout his career, Kirk has worked collaboratively on aviation safety and maintenance issues. Starting as a DC9 systems engineer, Kirk progressed through various engineering and quality assignments at Express Airlines, Northwest Airlines and AirTran Airways before assuming the role as Vice President – Maintenance and Engineering at AirTran in 2006. In January 2012, he joined Delta to pursue a different side of the airline business, overseeing operational safety and assurance at a large international air carrier.
Over the years, Kirk has been active with his work on aircraft maintainability issues. He served on FAA committees on Aging Systems Maintenance (ASTRAC) and Portable Electronic Device Expanded Usage in Flight (Chair). Kirk also served as a Senior Advisory Member to the United States Air Force's Fleet Viability Board as well as on industry committees for Airlines for America.
Kirk received his bachelor's degree in Aerospace Engineering from Georgia Tech as well as masters' degrees in Business Administration and Finance from Georgia State University.

Bill Keen, Vice President – Mobile Solutions & Digital Guest Experience
IHG
Bill Keen is Vice President, Mobile Solutions and Digital Guest Experience for InterContinental Hotels Group (LON: IHG; NYSE: IHG [ADRs]), the world's largest and most global hotel company.
In his role Mr. Keen has responsibility for IHG's mobile product strategy and digital experiences that enable guests to manage their entire stay across IHG's portfolio of brands. His team has direct accountability for mobile channel contribution which generated over $900M in gross revenue during 2014 as well as loyalty and engagement through smart devices. He also leads the team accountable for the development of emerging guest experiences such as Anywhere Check In, Digital Folio, Instant Service and Mobile Key.
Bill has been with IHG for over 8 years originally joining to manage the company's branded web channels. Prior to IHG he spent more than 15 years in the online and ecommerce space; first as Director of Internet Services for BellSouth where he managed product management and marketing and later with CheckFree Corporation where he worked as Director of Product Marketing focusing on the development of ecommerce payment strategies.
Mr. Keen holds a Master in Business Administration from Emory University's Gouizeta Business School and a Bachelor's degree in Finance from the University of Tennessee.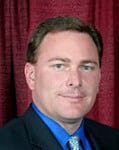 Tad Phelps, Vice President/Global GM – Hospitality & Travel
NCR
Tad Phelps, Vice President/Global GM – Hospitality & Travel, has been with NCR for 14+ years. Prior to his current role, he held the following positions at Radiant Systems which was acquired by NCR in late 2011: VP of the Americas, VP of Sales & Marketing and Managing Director of Sales for North America. In his current role he is responsible for Sales and Operations for all NCR's Hospitality Business outside the United States and Global responsibility for the Travel (Airlines/Airports), Cinema, Stadiums & Arena and Digital Media Divisions within NCR.
Prior to joining Radiant Systems he spent 18 years in the food service-industry; including positions with Popeyes Chicken & Biscuits (a subsidiary of AFC Enterprises), PepsiCo Food Service, General Mills and Golden Nugget Hotel & Casino.  Phelps holds degrees from the University of Nevada Las Vegas and the University of Georgia.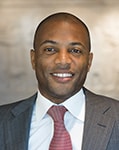 Keith Radford, General Manager – Atlanta Market
Uber
Keith is a native Atlantan who moved away in 1998 to study Economics at Harvard. He then entered the thrilling world of investment banking before transitioning to a career in real estate investment with ING. After working abroad in Amsterdam for 3 years, he then received his MBA at Northwestern's Kellogg School of Management focusing on Financing and Strategy. For the past 2.5 years, he's been with the revolutionary tech company Uber and is currently the General Manager for the Atlanta Market. He's an avid traveler and loves scuba diving, skiing, film, and food.
Schedule:
Technical Session: 5:00pm
Networking: 6:00pm
Meeting: 7:00pm
SPONSOR THIS EVENT