Date/Time
Date(s) - November 10, 2015
5:00 pm - 8:00 pm
Location
Fira Gran Via
From popsicles to package delivery, join us for a discussion on what the future holds as this new business model and lifestyle shift is impacting our personal and professional lives.
Schedule:
5:00pm – 6:00pm – Insider Insights with Advocate
6:00pm – 7:00pm – Networking Social
7:00p m – 8:15pm – Panel Discussion
8:30pm on:  Continue Networking  (Optional)
Listen  to the 60 sec. spot on the Dana Barrett show.
Moderator

Dana Barrett, Business Commentator & Social Critic
Host of The Dana Barrett Show, weekdays at 9AM on biz 1190 AM WAFS in Atlanta

Dana Barrett is a Business Commentator, Social Critic, TV & Radio Host, Actress and the owner of DB Media, LLC, a full service video production company. She is the host of the Midtown Review Podcast and runs the Atlanta based Midtown Review Book Club.
ATP Executive Advisory Host

Will Alexander, RaceTrac
Will Alexander is the VP of IS, Special Projects, and Logistics at RaceTrac Petroleum, Inc. Will joined RaceTrac in 2004 as a Special Projects Manager. After leading a back office implementation for the stores, he joined the IS department as Director of Retail Systems. During his tenure in the IS department, Will has been the Director of IT and Executive Director of the department. Prior to joining RaceTrac, Will worked for Milliken & Company in production management and process improvement in three different production facilities. Will holds a MBA from Georgia State University and a BS in Mechanical Engineering from the Georgia Institute of Technology.
Panelists

Marc Gorlin, Founder & CEO
Roadie

Marc Gorlin has been a successful entrepreneur in Atlanta for 20 years.  He is founder and CEO of Roadie, Inc., an app-based shipping community that connects people with stuff to send with drivers already headed in the right direction. By utilizing excess space in passenger vehicles already on the road, Roadie is a enabling a faster, cheaper, greener way to ship; and revealing an invisible transportation grid that has the power to disrupt a $90B industry.
Marc previously co-founded Kabbage Inc., a technology company that provides working capital to small businesses and consumers and has raised more than $100 million in venture funding and has a $270 million credit facility from Guggenheim Securities. In 1996, Marc was a co-founder and an original board member of Pretty Good Privacy ("PGP"), a company formed to commercialize one of the most prevalent security standards used on the Internet, and popularized in the book The Girl with the Dragon Tattoo. Marc assisted with the initial formation of PGP and oversaw the financing, growth and eventual sale of the company to Network Associates (Nasdaq: INTC), a public company worth over $1 billion in December of 1997. After PGP, Marc co-founded VerticalOne, a content personalization service that was sold to S1 Corporation (Nasdaq: ACIW) for $166 million. Marc was Executive Vice President of VerticalOne and worked in multiple areas of the company including financing, business development, sales, M&A and security issues. Marc is an active speaker on raising venture funding and has spoken at the Technology Association of Georgia, Internet Summit, Southeastern Venture Conference, and Finovate, among other conferences. He graduated Magna Cum Laude from the Henry W. Grady College of Journalism and Mass Communication at the University of Georgia and remains an avid bulldog fan.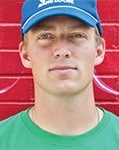 Steven Carse, Co-Founder & CEO
King of Pops
Steven founded King of Pops in the summer of 2010 with the help of friends and family, hard work and a little bit of luck. Never getting too big for his britches, you can usually find him at the "corner" in the Poncey-Highlands slinging pops and wearing his cowabunga hat and KoP t-shirt.

AJ Alix, Co-Founder
Hux

AJ is a co-founder at Hux. Born in Elberton, Georgia AJ led his high school's JROTC to a national title. He enrolled at Georgia Tech studying Electrical Engineering and Business Administration, becoming the first in his family to graduate from college. While at Georgia Tech, he served as president of the largest fraternity on campus, Lambda Chi Alpha. After college, AJ served as VP of Sales at PerfectPost; a social media start up funded by Mark Cuban. His fascination with the informal economy drew him to the Hux mission where he leads operations.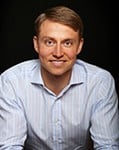 Andrew McConnell, CEO
rented.
Andrew came up with the idea for rented. after hearing two vacation homeowners tell horror stories of the time and hassle involved in their self-management of the properties. With degrees from Harvard College, Harvard Law School, and Cambridge University, and experience working with some of the largest companies in the world during his time at McKinsey & Co. and Axiom, Andrew is excited to apply all he has learned to the sharing economy in order to create a better experience for all.

EVENT SPONSOR
Insider Insights with Advocate @ 5pm
Don't miss your chance to hear the latest trends in Cloud, Connectivity and Unified Communications!