Date/Time
Date(s) - March 03, 2015
6:00 pm - 8:00 pm
Location
Flat Iron City
Join ATP and TAG for our Annual CIO Roundtable discussion. There is no better way to build your real network than by attending this premiere event. You will hear from top executives talk about hot projects they are working on to drive business value, the way they are using technology to solve business problems, their expectations of services and technology vendors, and much more! Click here to view photos from the 2015 Pre-Event Dinner.
Moderator:

Jackie Breiter – Associate Dean, Technology Services
Emory School of Business – Goizueta Technology Services
Jackie Breiter drives the strategic direction and management for all aspects of technology relating to teaching, faculty research, students,
and administration for the Goizueta Business School at Emory University. She is a recognized leader that combines technological knowledge with strong strategy and communication skills. Her particular expertise is in aligning organizational objectives with real-world solutions and a "get it done" approach.
Prior to joining Goizueta, Jackie built and led teams in various industries including telecommunications, software, and health care. Jackie served for nearly four years as vice president of global customer success for CA Technologies, an IT management software and solutions company. At CA she led a global team responsible for increasing customer loyalty among the firm's top CIO clients. She previously served for nearly three years as vice president of technical services at PharMerica Inc., where she was responsible for setting the technical vision and managing the operations of PharMerica's IT services. Jackie started her career at AT&T, where she worked for 12 years in logistics management and automation, as well as in almost every functional area within IT. It was at AT&T where she built the foundation for her leadership and technology expertise.
Panelists: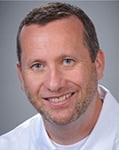 Andrew Hamilton – CTO
Cardlytics
Andrew Hamilton has over 20 years experience in Software Engineering. He began his technology career as a Research Developer with IBM in 1988, progressing to the role of Senior Architect working on government and corporate projects in the USA, New Zealand and the UK. Andrew left IBM to join promising start-up WebMD. Andrew was WebMD's Technical Director responsible for managing the development of the flagship consumer page content management and news syndication. Prior to joining Cardlytics, Andrew was a Technical Director for Intercontinental Exchange. Andrew also independently consults to major health care companies on critical issues surrounding IT security and HIPAA.
Vishal Venkatram – Client CIO – Global Services Excellence-Parts
GE Power and Water
Vishal is CIO, Global Services Excellence, for GE Power and Water. He served in various roles at GE prior to becoming CIO. These roles included: IM Leader, Global Repair Services; IM Program Manager, Energy Services Commercial; and Enterprise Architect ITO. Before GE, Vishal spent 8 years working for various companies, including Indigo Technologies, Idea Integration Corp, and Prosoft Technology Group.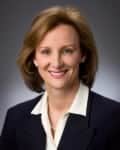 Jean K. Holley – Group SVP & CIO
Brambles Ltd.
Jean K. Holley is Group Senior Vice President and Chief Information Officer at Brambles Limited, the global leader in pallet and container pooling solutions, serving a wide variety of manufacturers and major retailers around the world. She is a member of the executive management team and is directly responsible for leadership on technology trends and industry futures, including the mobile internet, enterprise and consumer computing and all aspects of IT strategy development, implementation and global IT operations for Brambles worldwide.
Prior to joining Brambles, Holley served as Executive VP & CIO for Tellabs, where she was a member of the executive team responsible for defining and executing company strategy. That included acquisition strategies, new product/service development, supply chain operations, marketing, investment and research of innovative technology solutions worldwide. She was responsible for all aspects of IT strategy, execution, outsourcing and global operations.
She serves as a member of the board of directors for VASCO Data Security International, Inc., a global provider of enterprise-wide security solutions (NASDAQ: VDSI). At VASCO, she also serves as a member of the Audit, Compensation and Governance Committees.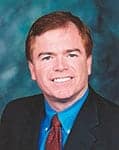 Brian Shields – VP Technology
Boston Red Sox
Brian Shield is responsible for technology for the Boston Red Sox and Fenway Sports Management. He leads the technology team on all phases of the Red Sox strategy from creating a compelling fan experience at Fenway Park to enabling an effective front office and baseball operations environment.
Shield was named 'Georgia CIO of the Year' in 2005, his work in television was recognized with a Technology 'Emmy' Award in 2006, and his leadership and commitment to Georgia's business-technology community was recognized in 2012 when he received the Lifetime Achievement Award from the Georgia CIO Leadership Association (GCLA).
Prior to joining the Red Sox, Shield was CEO of Shield Consulting Group, LLC, where he assisted companies with their strategic decisions regarding technology direction, digital media and IT strategy and leadership. Prior to starting his own company, Shield served as the EVP and CIO of The Weather Channel where for 14 years he oversaw all technology, including weather.com, mobility, weather systems, broadcast television and IT. Prior to joining The Weather Channel, Shield served as CIO of FTD, Inc. in Chicago, where he was responsible for all IT including their global network reaching more than 125 countries. Preceding his tenure at FTD, he was CTO at the investment firm of Scudder, Stevens & Clark and formerly with Wang Laboratories.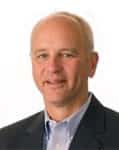 John Lukas – CIO
Arby's Restaurant Group
John is the Chief Information Officer (CIO) at the Arby's Restaurant Group and has experienced a plethora of exciting change throughout his extensive career in various industries guiding organizations in key areas such as strategic planning, team development, mergers and acquisition, divestures and technology innovation focused on creating financial value across organization disciplines.
Mr. Lukas holds his Bachelor of Science degree in Information Systems from the State University of New York at the College of Technology in Utica, New York and has held various progressive technical and management positions with organizations such as Bristol-Myers Corporation, Carrier Corporation, Carrols Corporation, Wendy's Hamburger's and Arby's Restaurants.
John is firmly committed to delivering a technology strategy that closely monitors business partner capabilities in emerging technologies that can be considered a commodity to the organization, or those that do not directly impact transacting our business, then determine if it makes fiscal sense to outsource that technology. The result of delivering this strategy allowed John to transform his technology organization to one that is virtually 100% dedicated to delivering key organizational goals versus allocating precious time to back office system administration. John believes an organization structured in this manner will quickly deliver innovative technologies across all disciplines such as the recent rollout of the new Tableau Business Analytic tool and Enterprise Data Warehouse at Arby's.
Special Guest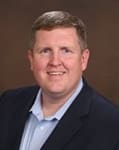 John Trainor – VP and CIO
Aaron's, Inc.
John Trainor is Vice President and Chief Information Officer of Aaron's, Inc., an Atlanta-based specialty retailer that leases furniture, electronics, and appliances. Since 1999, he has helped Aaron's grow from 450 stores to over 1800 with over $2B in revenue. Prior to joining Aaron's, he worked in technology roles at the Southern Company and the United States Senate. He has a Bachelor of Electrical Engineering degree from the Georgia Institute of Technology.
As the technology leader at Aaron's, John's primary focus is on business engagement and alignment. He expects his organization to place the most emphasis on individuals and interactions. He positions his organization to be able to be responsive to changing business needs and growth.
SPONSOR THIS EVENT
VIP SELECT DINNER SPONSORS
VIP SPONSORS
EVENT SPONSORS