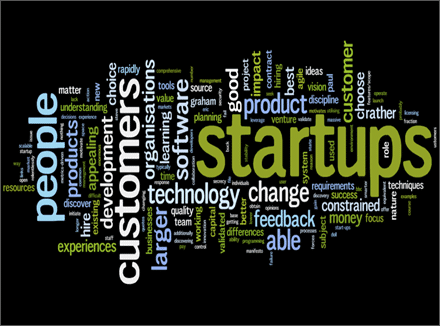 Date/Time
Date(s) - June 16, 2015
5:30 pm - 9:00 pm
Location
Cobb Galleria
ONLINE REGISTRATION IS CLOSED. YOU MAY REGISTER AT THE DOOR
Taking a risk while solving a business problem.  Collectively these successful Startups have raised over $100 M in funding, won countless awards, and have received National attention in The Wall Street Journal, Forbes and Fortune. Their clients include some of the biggest names on the F100 list and they are attracting top talent away from Corporate America.
Atlanta is receiving national attention for the success of its entrepreneurs. Georgia is ranked third for information security with over 115 companies generating 25% global revenue share of the market. In medical technology, Atlanta is home to the CDC and over 200 bio-tech companies. The industry generates over $4 billion of revenue annually. In the gaming sector, Atlanta is ranked third in volume for video game planning activity and fourth in industry compensation levels.
Come hear from Atlanta's own power players and get an inside look at the journey that's brought them here today.
Location:
3423 Piedmont Rd NE
Atlanta, Georgia 30305
Schedule:
Networking: 5:30pm
Meeting: 7:00pm
Featured Special Guest

Allen Nance, Partner
TechSquare Labs
Allen is a entrepreneur who loves creating something from nothing. He has served as a founder, board member, advisor, and investor to 8 different companies that employ over 2,000 team members. Today he serves on the boards of WhatCounts, Springbot, Rescour, and Scrubs and Beyond. He is a founding partner of TechSquare Labs and blogs at www.allennance.com and twitter @AllenNance.
Moderator

Craig Hyde, Co-Founder and CEO
Rigor
Craig Hyde is the Founder and CEO of Rigor, the leader in enterprise Web Performance Monitoring, where he is responsible for product management, marketing, sales, and operations. Craig was previously a Solution Consultant for Compuware where he designed and implemented application performance solutions for the Fortune 100. Before that, he provided the Fortune 1000 and government agencies with systems to test and manage their networks as Regional Sales Manager for Network Orange. Craig is an active member in the Atlanta Tech Village, ATDC, and the Georgia Tech Alumni Association. A native of Atlanta, Georgia, Craig earned a Bachelor of Science in Computer Engineering from the Georgia Institute of Technology.
Panelists

Pete Reilly, Co-Founder and VP of Sales, Marketing & Implementation
Answer Rocket
Pete leads sales, marketing and implementation efforts at AnswerRocket. Prior to AnswerRocket, Pete founded and led Retality; a firm focused on helping companies conceive, build and bring new technologies to market. Before founding Retality, Pete was a founding team member and SVP/GM of BlueCube Software where he led the Workforce Management business unit before the company was sold to RedPrairie. BlueCube was a spin out from Radiant Systems where Pete spent eight years driving the development and market introduction of new products at the company. Pete got his start at Accenture working with Global 2000 organizations. Pete has a BS in Computer Science/Economics from Union College in Schenectady, NY.

Anthony Gallippi, Co-Founder and Executive Chairman
BitPay
Anthony Gallippi co-founded BitPay in 2011 after recognizing that businesses could not easily accept bitcoin payments. BitPay was the first bitcoin payment processor and was founded to bridge the gap between consumers and merchants. Gallippi served as CEO until May 2014, when he became Executive Chairman. In addition to overseeing the day-to-day operations including sales, marketing and customer service he is responsible for BitPay's external affairs. He dedicates his time to building partnerships and broadening business relationships, liaising with investors, expanding BitPay's international presence, and ultimately ensuring BitPay is contributing to the overall bitcoin ecosystem.
Gallippi has fifteen years of experience in sales and marketing within the Robotics industry. Before co-founding BitPay, Gallippi was District Sales Manager at Aerotech, and he served
as Regional Sales Manager at Industrial Devices Corporation. Gallippi has a Bachelor's degree in Mechanical Engineering from Georgia Institute of Technology.

Devon Wijesinghe, Co-Founder and CEO
Insightpool
Devon Wijesinghe is a serial tech entrepreneur and investor. He currently is the CEO and founding team member of Insightpool, Social Relationship Intelligence Platform based in Atlanta, Ga, one of the fastest growing social software companies in the nation.
He was a founder of e-VERIFILE in his teens and helped build the company into one of the largest privately held data software companies in the nation. This led the company to being acquired and resulted in being one of the most profitable exits ever for angel investors in a southeast technology company, and won Deal of the Year when he was in his twenties.
He was named the most powerful person in Atlanta business under 30, and was honored as a "Who's Who" across the nation in technology.

John Teter, Founder and CEO
Illuminate360

As CEO of Illuminate360, John is intensely focused on developing Illuminate360 to be a market leader in cloud enabled, data-driven business transformations leveraging advanced data science to produce competitively differentiated insights which integrate seamlessly into business processes to ensure maximum value realization.  Prior to founding Illuminate360, John built and managed successful businesses for EMC, NCR, and AT&T.

Derek Harp, Co-Founder and Executive Chairman
NexDefense
A serial entrepreneur and pre-seed investor in technology companies, Derek has founded, led, and advised new enterprises for more than 20 years. In addition to his current role with NexDefense, Derek helped launch and provides leadership to the Industrial Control Systems (ICS) Cybersecurity Business at the SANS Institute. He is also a founding steering committee member and co-manager of the Global Industrial Cyber Security Professional (GICSP) certification, which launched globally in 2013.
A Navy veteran, Derek served as a U.S. Navy Surface Warfare Officer tasked with physical security, combat information management, communications security and intelligence responsibilities.

Kyle Porter, Co-Founder and CEO
SalesLoft
Kyle Porter is the CEO and co-founder of SalesLoft, the first all-in-one prospecting platform to help accelerate qualified appointments and demonstrations. The application of record enables sales development teams to build and execute their own unique processes by integrating accurate and targeted data, emails, phone calls, and social drips into their prospecting strategies.  An avid entrepreneur and sales professional, Kyle co-founded SalesLoft alongside David Cummings in 2011. One of the fastest growing SaaS startup in the world, Kyle has led SalesLoft to serve over 1,000 clients and 26,000 sales and marketing professionals while boosting revenue over 2000% in 2014.
An avid writer and speaker on the topics of sales, marketing, and entrepreneurship, Kyle has written over 200 published sales articles was the #1 guest blogger for salesforce.com in 2013.
SPONSOR THIS EVENT