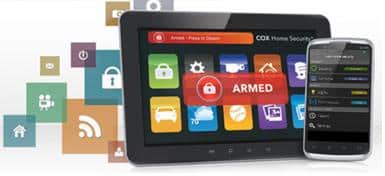 Date/Time
Date(s) - April 14, 2015
6:00 pm - 9:00 pm
Location
Fira Gran Via
Join us for a night of networking and innovations!   We are changing up our format this month and will host a social event with a twist!  Did you know multiple scientific studies conclude moderate alcohol consumption* boosts imagination and creative problem solving ability?   Come test the theory during April's Innovation Social!
Step 1:  Enjoy cocktails during networking hour from 6pm – 6:45pm
Step 2:  From 6:45pm to 8:30pm, make a new connection, get creative, have a laugh, get involved, be amazed…  all while you toast to Science!
Stop by the ATP Think & Drink Bar to share your most out-of-the-box ideas for a new ATP mobile app!
Test your inner-Sheldon Cooper in the ATP Marshmallow Challenge – a creative structure-building contest.  Free drink tickets for teams engineering the tallest marshmallow tower!
Experience Cox Homelife which brings together home security and automation services in a life changing way.
Have you or your child ever had a bicycle stolen?  Check out new Innovations in Security … of Bicycles with ParkENT Cycles! @ParkENTCycles
Put yourself in the Doctor's shoes!  View a Live Telehealth Demonstration and experience the difference our ATP funding is providing to local school children, through our partnership with Georgia  Partnership for Telehealth .
See how by Predikto is putting the "Smarts" into Smart Connected Things
Get a 360 Degree View of Illuminate 360
Get Involved with ATP!  Our organization is run by volunteers and we couldn't do it without your help!  Stop by and talk with an ATP member about getting involved through volunteering or membership.
How good is your game?  Enter a unique putting contest to win a super ticket in preparation of the 2015 ATP Golf Tournament at St. Ives or check out sponsorship options!  Don't miss 18 Reasons to not go into the office on Thursday, May 14th!
#ATPINNOVATE
*Always drink responsibly and don't forget UBER is offering a "Free First Ride" for ATP members by using the promo code ATP2015.
Schedule:
6:00-6:45 PM – Networking
6:45-8:30 PM – Networking and Innovation Demonstrations

7:00-7:20 PM – Innovation Presentation & ATP Announcements *Sponsored by Cox Communications*
SPONSOR THIS EVENT